Are you looking for an SEO Expert in India who can help you increase your search engine visibility, search rankings, online sales leads, and more?
Then you have landed on the right page.
In this digital era, having a powerful online presence is essential for the growth of your business.
However, if your business website does not rank high on the search engines like Google and Bing then you might be losing a lot of your potential buyers.
To optimize your website for a higher ranking, you should ask the guidance of an expert SEO consultant.
Result Oriented SEO Expert, Strategist & Consultant
Namaste 🙏 & Welcome
I am Suresh Chaudhary from Mumbai, India and I am your SEO help. I love to unlock search engine optimization challenges. I love SEO because it is ever-evolving.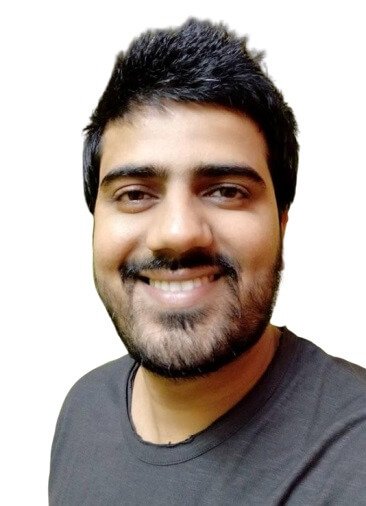 Suresh Chaudhary is one of the best SEO consultants based out of Mumbai, India who can help your business website to achieve position zero (AKA featured snippets) and top Google rankings using white hat SEO effort.
Suresh strives to improve your organic traffic, quality leads, and ROI by placing the relevant business keyphrases on the first page of search engines.
My professional SEO consulting services include website SEO audit, technical SEO audit, backlinks audit, and content audit which helps to enhance your website's visibility drastically.
But wait you might be thinking…
Why Choose Suresh as Your SEO Strategist?
You can trust Google for this. Just search any of these queries: best freelance SEO consultant in India, best freelance SEO consultant or best freelance SEO Consultant and find Suresh Chaudhary on Page 1.
I am even featured in Google's Featured Snippet Box. Here is a quick screengrab for your reference.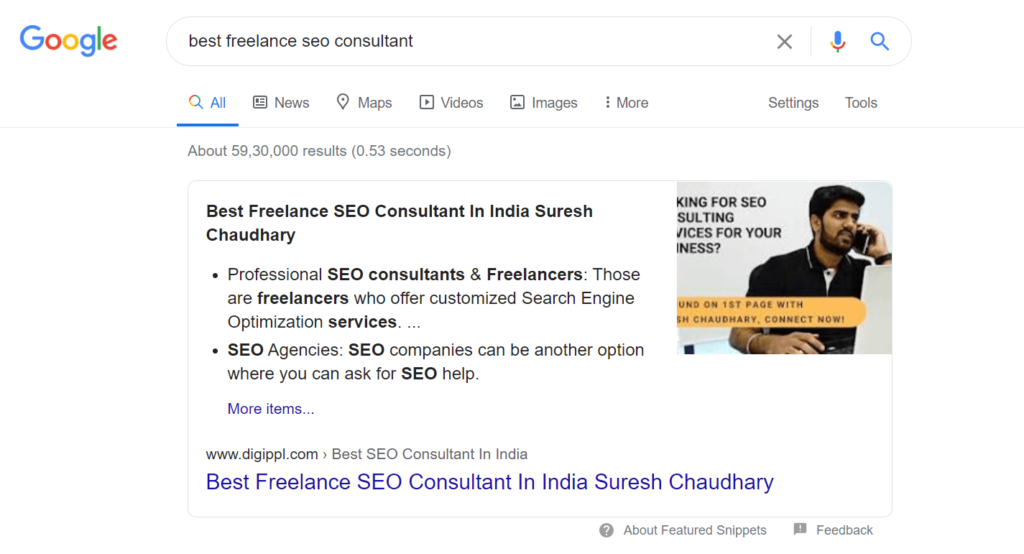 Check out the real quick B2B and B2C case studies for your reference. I have added value to 100+ brands till now.
B2B SEO Case Study – SterlitePower.com
Sterlite Power improved search visibility in 27+ countries by maximizing internal SEO strategies by Suresh Chaudhary.
About SterlitePower.com: Sterlite Power is a leading power transmission company and solutions provider globally, focused on addressing complex challenges in the power sector.
They offer power transmission infrastructure development and power transmission solution provider services. Based out of Mumbai, India.
SEO Challenge: Their primary aim was to improve search visibility in multiple countries for their solution business to increase inquiries via the organic search.
Solution: I helped Sterlite Power get a brand-consistent International SEO strategy that helped Sterlite Power to improve search visibility for their solutions products like power conductors, power cables, opgw cables and more in 27+ countries.
I ranked more than 4,000 keywords, 8,000 + monthly traffic with a good domain authority from Search.
B2C SEO Case Study – BeyondEnough.in
Beyond Enough increases organic traffic 10x by maximizing content optimization techniques on Google India.

About BeyondEnough.in: Beyond Enough is the official ticketing partner for premium brands like Imagicaa, Wet n Joy, Smaaash and a few more brands in India.
They offer great deals, discounts, vouchers, products and services on various premium brands in India. They thrive to create an Ecosystem to touch all parts of your life, be it a movie ticket or be it a grand international trip with your family.
SEO Challenge: Their primary aim was to improve search visibility and come in featured snippets to increase leads and sales via the organic search Google India.
Solution: I helped BeyondEnough get a brand-consistent SEO and Content marketing strategy that converts website traffic into an inquiry for their premium brands.
I ranked more than 4,000 keywords with 9,000 + monthly traffic from Search. 100's of keywords appeared in Google featured snippets and other rich results.
I have done search engine optimization for more than 100 websites. Edenred India(B2B), Sterlite Power(B2B), Beyond Enough(B2C), Pittie Group(B2C), Bogolf India are few names.
Whether you are looking for a B2B SEO Expert or a B2C SEO Expert, Suresh Chaudhary fills all the gaps with ease.
If you also desire such results then get in touch now.
I am not going to talk about SEO processes as you might not be interested in execution. I believe you are interested in results and here is what I have achieved in the last decade.
Key achievements which I am proud of:
Ranked More than 50,000 Keywords on Page 1 of Google, Bing and other search engines.
Generated thousands of quality leads using Google Ads, Facebook Ads, LinkedIn Ads & more.
Generated a viewership of more than 5,00,000 visitors
Generated $2 Mn in sales with 10% profit each month for the company.