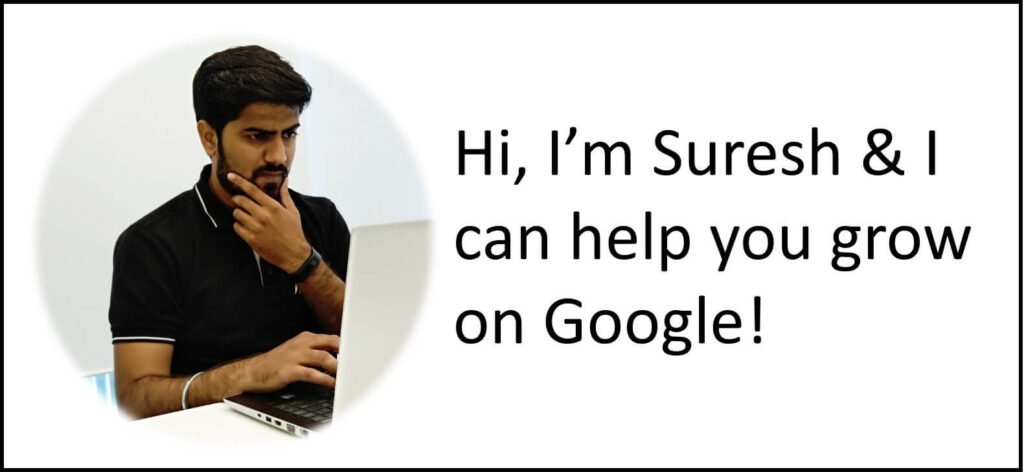 Are you looking for an SEO expert in Thane, India?
Say hi to Suresh who is a professional SEO specialist with over 10 years of experience. Suresh offers professional SEO services in Thane at affordable prices.
What is Search Engine Optimization – SEO?
In simple terms, SEO is the practice of achieving higher rankings in search engines like Google and Bing.
Search Engine Optimization is one of the most important parts of digital marketing and a very crucial marketing channel for businesses.
It plays an important role in online business growth, brand awareness, and brand building on search engines.
It helps you reach out to your specific audience through search engines.
If you are a local business, then you can do local SEO for your business to target your customers locally for your product or service in the Thane location.
Suresh is one of the top SEO professionals in India who performs futurist SEO techniques and best practices in the Thane area and provides high-quality Search Engine Optimization Services.
Suresh Chaudhary: Leading SEO Expert in Thane
Suresh is one of the top Search Engine Optimization specialists in Thane, offering SEO services, website rankings, Local SEO Services, and more since 2010.
I have over 10 years of experience in helping brands to connect with their customers using digital marketing techniques.
Till now, I have worked on more than 100's of websites for various clients in different business categories like Automobile, Pharma, Fashion, Employee Benefits, Media, and more.
You can simply make a Google search about "Suresh Chaudhary" with SEO or digital marketing-related keywords to learn more.
If you are looking for an SEO consultant in Mumbai, then follow this link to learn more.