Looking for the best SEO consultant in Mumbai, India in 2023?
In this post, you will find one who can guide you in the right direction to be present while your prospects make a search.
Search Engine Optimization consulting is growing these days, and for a good reason.
The internet is expanding fast so being present on search engines like Google India, is more important than ever!
Let's quickly learn who are SEO consultants and what they do.
What Is An SEO Consultant? And What Do They Do?
SEO Consultants are accountable for Search Engine Optimization planning, implementation and the company's overall SEO strategies based on marketing objectives.
Well, normally a consultant of any skill is an expert on a respective topic, and they are paid to guide about a particular topic by people or companies who need consulting services.
So in that way, you can consider an SEO consultant is no different.
They are subject-matter experts on SEO and are paid by companies and website owners to give them guidance on how to rank higher, how to get more targeted traffic, and most importantly more profits for their business.
They cover a wide variety of responsibilities such as keyword strategy, on-page SEO, technical SEO, content strategy planning, link building, web analytics and more.
About Suresh Chaudhary – SEO Consultant Mumbai, India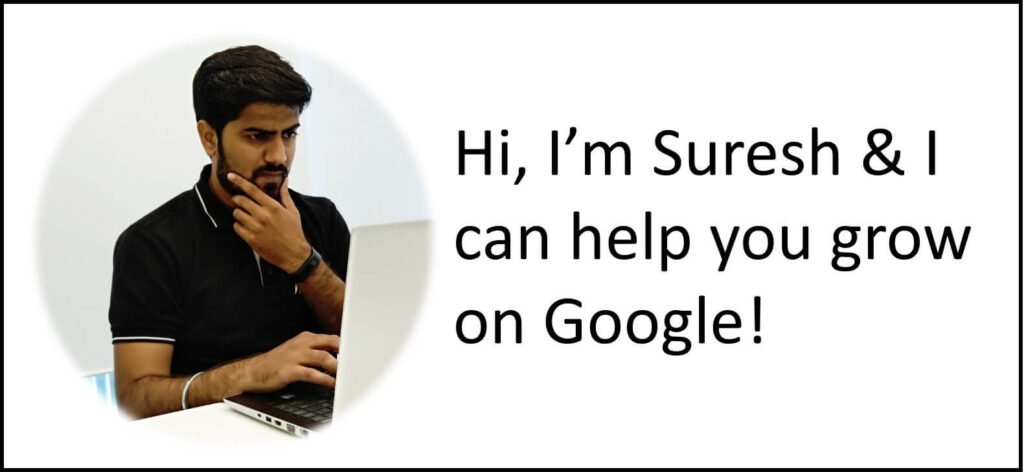 Suresh is the best SEO consultant in Mumbai, India with over 10 years of experience in helping brands to connect with their customers using the latest search engine optimization techniques.
He has worked with brands like Edenred India, Sterlite Power, Pittie Group, India Fashions, Moments When and more to achieve their desired marketing objective using his SEO skills.
Reach out with an SEO challenge you face and get the best solution possible!
Learn why Suresh is the best SEO Expert in India by simply following this link.
Key achievements of Suresh as an SEO Professional
Added value to 100+ business websites on the SEO front.
Ranked More than 50,000 Keywords on Page 1 of Google, Bing and other search engines.
Ranked more than 1,000 keywords on Featured Snippets, FAQ Scheam & Other rich results.
Generated thousands of quality leads using Google Ads, Facebook Ads, LinkedIn Ads & more.
Helped companies enhance their UI/UX.
Generated a viewership of more than 5,00,000 visitors.
Generated $2 Mn in sales with 10% profit each month for the company.
So if you are looking for a professional SEO consultant to rank your business website in search engines then click here to get in touch.
Thanks for your time and I wish you all the success in your business.
Suresh is also a top SEO expert in Thane. You can follow this link to learn more.